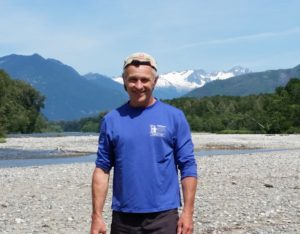 John Toll, PhD
Partner
e-mail John
206-812-5433 (phone)
---
John is passionate about finding ways to improve how science and technology inform environmental policy, planning, and management decisions and has built his practice around that. Our clients, and other stakeholders as well, benefit because this reduces the need to build a margin of safety into environmental management decisions, freeing up resources for other, more useful endeavors. He earned his BS in Chemical Engineering from the University of Iowa and his PhD in Engineering and Public Policy from Carnegie Mellon University; his doctoral research combined decision theory and economics with environmental science and engineering. John is recognized for his work in ecological modeling, risk assessment, uncertainty analysis, and environmental decision analysis. Currently, he works primarily on complex contaminated sediment sites, leading teams conducting remedial investigations/feasibility studies, ecological risk assessments, and bioaccumulation modeling.
John is called upon regularly to provide peer review of draft regulations, review analytical methods, and conduct seminars. He has authored or co-authored numerous scientific papers on ecological modeling and risk assessment and environmental decision analysis. John is a senior editor of the journal Integrated Environmental Assessment and Management and is a member of the board of directors of SETAC North America
When John's not working, you're liable to find him biking, kayaking, practicing yoga or guitar (not at the same time), working on his house, or figuring out new ways to embarrass his teenage daughters.