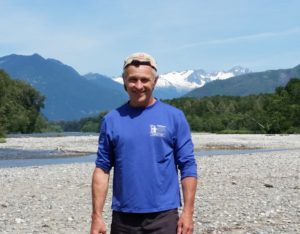 John Toll, PhD
Partner
e-mail John
206.812.5433 (phone)
---
John leads teams that produce persuasive, high-quality investigations, analyses, presentations, and reports to support environmental risk management decisions. He provides technical and strategic support to clients responsible for reducing environmental risk associated with contaminated sites and pollutant discharges. His work includes site-specific projects, guidance development, and applied research to improve the science behind environmental regulations. The common thread among these distinct types of projects is the goal of improving the cost-effectiveness of risk-based environmental regulatory decisions.
John has authored numerous peer-reviewed publications. He serves as a senior editor of Integrated Environmental Assessment and Management, president of the Society of the Environmental Toxicology and Chemistry (SETAC) North American Board of Directors, and a member of the SETAC World Council.
When John's not working, you're liable to find him biking, kayaking, practicing yoga or guitar (not at the same time), working on his house, or figuring out new ways to embarrass his teenage daughters.