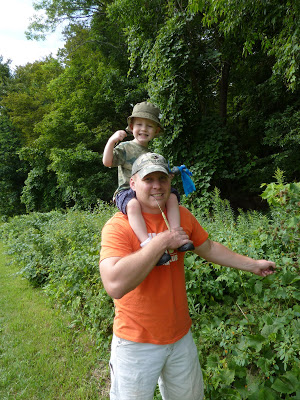 In between deciding on wine-and-course pairings, Adam Ryan is one of Windward's ecotoxicology experts and developers of the Biotic Ligand Model (BLM). Read on to learn more about Adam.
Are you originally from the Syracuse area?
Yes, I grew up on a farm in the northern Finger Lakes area, about an hour from Syracuse. My hometown is Shortsville, and believe me, growing up in upstate New York is an entirely different scenario than growing up in The City. I always make sure to specify that I'm from upstate New York when people ask where I'm from. Sometimes it's a challenge to convince people that I'm from New York State at all, because I don't have what they think of as a New York accent. One of my professors in graduate school (Clemson) was convinced that I was Canadian.
As an East Coaster, what's your perspective on Washington State? No, really…
I've actually always thought of Washington as a pretty cool place, which probably has something to do with my deep and abiding love of the Grunge movement. I'm kind of stuck in the 1990s when it comes to music. Nirvana, Pearl Jam, Soundgarden, Alice in Chains … I loved that stuff so much I even included an acknowledgement to Kurt Cobain, David Grohl, and Chris Novoselic (who, for those not in the know, together made up the band Nirvana) in my dissertation.
So yeah, I've had positive associations with Washington for a long time. Aside from music, I tend to connect Washington with the outdoors, lots of tall evergreens and mountains. And some people who are definitely laidback, very granola. All good stuff.
What did you want to be when you were a kid?
I didn't think about it a lot, but I did know that I did NOT want to build houses. My stepdad was a general contractor, so from the time I was about 10 years old, I was helping out on job sites during the summer. My stepdad was one of the people who encouraged me to go to college, to explore my academic interests and see where they could take me.
The only goal for "grownup" life I really remember having is to be a mountain man. I loved being outside, and I really admired men like Jim Bridger, who could live off the land and survive all kinds of conditions.
Why did you decide to go into environmental science?
Like I said, I grew up on a farm, so that meant spending a lot of time outside, which I loved. So when I went to college, studying biology was my first inclination. I had the idea I wanted to be a conservation officer and study deer populations, but then I had this great professor, David Orvos. He turned me on to toxicology, which was a natural progression, since it involved chemistry, biology, and statistics, all of which I enjoy.
When it's sunny, where is the weekend likely to find you? How about when it's raining?
When the weather's decent, I'm probably outside doing any number of things. Hiking, lake fishing, gardening … my family and I have been watching our peas grow recently, but we have a huge garden with all sorts of crops.
When it's raining, as it does frequently for about seven months of the year around here, I cook. I like to be adventurous, try out new and different cuisines, although that's somewhat hindered right now by the still-developing taste buds of my two young kids. A few years ago, I would plan entire dinners that revolved around pairings: five courses and a perfectly selected wine to go with each.
And if I'm not cooking, I'm usually working on some sort of house project. I just turned a half bath into a full bath, with a little "help" from my kids. I guess all that work on job sites paid off.
Syracuse also gets a lot of snow—we're typically the snowiest metropolitan area in the country, with an average of 120 inches per year. It can be snowing like crazy and my family will be outside, having fun building snow forts, sledding, or skiing. Of course the flip side is, we also spend a lot of time shoveling snow and cutting and splitting firewood.
What's your favorite comfort food?
You want me to pick just one? Not a chance. But one of my favorite cuisines is Spanish. I make a very authentic paella, using an actual paella pan and everything. Gumbo is another favorite: I'll spend 45 minutes making my own roux. A long-time winner is definitely my mom's mac and cheese. She makes it makes with onions and New York or Vermont sharp cheddar cheese—those ingredients are essential. And of course, on a beautiful sunny day, nothing beats BBQ. I could keep going, but you probably don't have the patience, and I'm getting hungry!
Given your love of food, what would you say is the strangest thing you've eaten?
Well, I tried frog stomachs once (see below), didn't care for those. But I also had ant eggs in Mexico one time, and they were really good. Kind of leathery, but then they pop open and they're very sweet. Mixed with chilies and cilantro, I'd definitely recommend them.
Where is the coolest location you've traveled to for work?
It's probably a tossup. One would be Hanoi, Vietnam. I was there for a workshop regarding the BLM, we were talking to what was basically the southeast Asia equivalent of the EPA. I have to say, the food was awesome. I tried a lot of things: the stir-fried jellyfish was great, it had an unexpectedly crunchy texture. But I didn't care for the stir-fried frog stomachs.
The other cool place was Drøbak, Norway. We were there for almost a week attending a meeting about aluminum toxicity and the aluminum BLM. It's an incredibly beautiful country, and the people are really interesting. And yes, again, the fantastic food played a large part in my enjoyment.
Return to Get to Know Us.