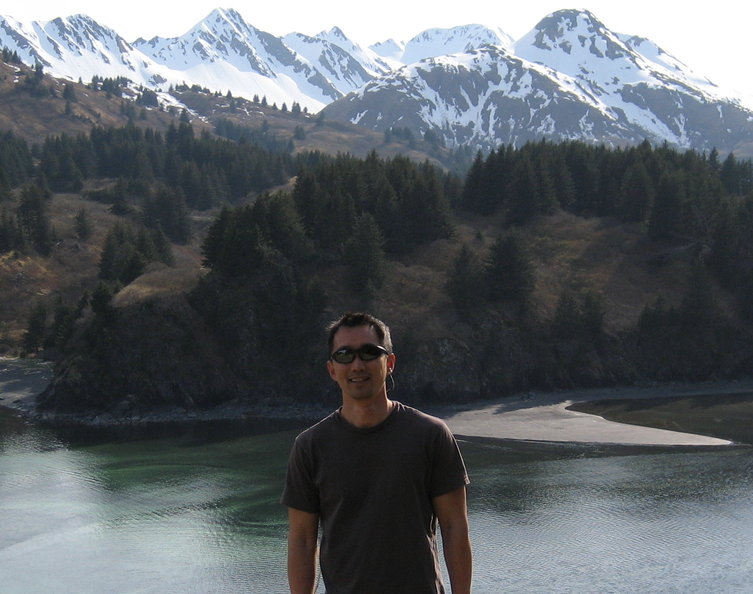 Thai is one of Windward's field leads, and as such, he spends much of his time outside. Fortunately, since he's an avid lover of the outdoors, that suits him just fine!
Are you originally from this area? If not, where did you grow up, and when did you move to Washington?
No. I was born in Vietnam and immigrated to the United States after the fall of Saigon in 1975. My family was sponsored by a church in Lawrence, Kansas, and we lived there until the early 1980s, when we moved to southern California. Except for a couple of years in Australia, I have lived throughout the Pacific Northwest (e.g., Seattle, Bellingham, Port Angeles, and Newport, Oregon) and have called Seattle home since the mid-1990s.
What did you want to be when you were a kid? Did you have a favorite superhero?
I've always had a penchant for numbers, so when I was young, I thought I'd become a CPA. Or an actuary. Yes, for real.
I wasn't exposed to superheroes as a child and was only vaguely aware of them. The first role model that I can recall admiring is Thoreau, after reading Walden: "I went to the woods because I wished to live deliberately…"
Why did you decide to go into environmental science?
After about a decade into my original profession of banker, I became weary of the corporate world. So I decided to turn my energy to a career that would allow me to enjoy my love for the outdoors while benefiting a greater good.
When it's sunny, where is the weekend likely to find you? How about when it's raining?
I enjoy backpacking, hiking, and gardening, but with two children under the age of five, there's little free time. During the weekend when it's clear, my wife and I usually take them to the beach or playground. If it's miserable, we spend the time indoors playing, reading, or working on arts and crafts.
What's your favorite comfort food?
I'm Vietnamese, so this is a no-brainer: phở!
Where is the coolest location you've traveled to for work?
During a grad school mid-year break, I had the opportunity to spend a couple of months traipsing though the jungles of Borneo helping a post-doc researcher survey the fate of seeds during a dipterocarp mast-fruiting event. Although I had previously spent several years working in the Olympic Peninsula wilderness and was comfortable in Pacific Northwest forests, I found the suffocating density and diversity of the Malaysian jungle unnerving yet exhilarating.
Return to Get to Know Us.