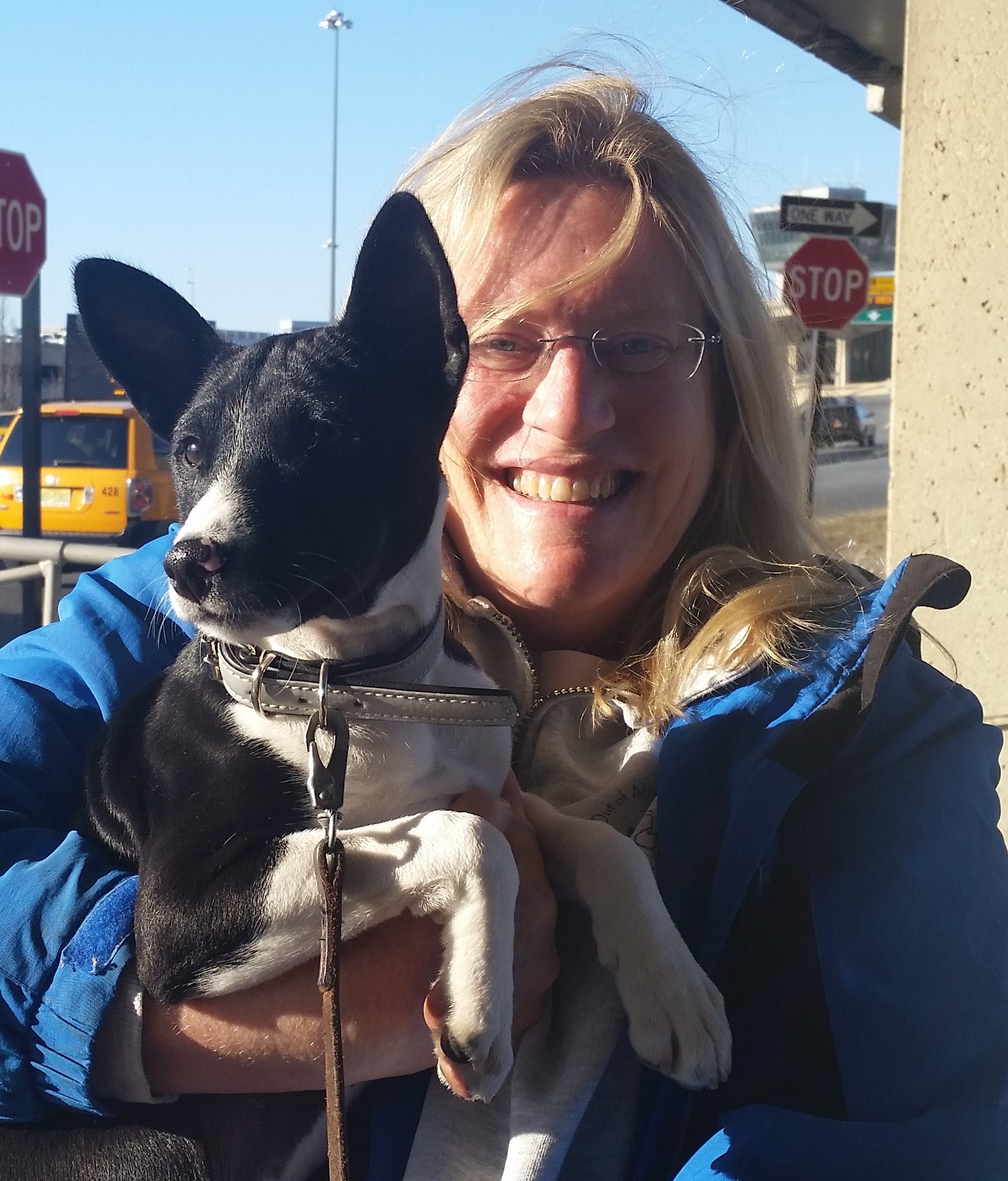 Are you originally from this area? If not, where did you grow up, and when did you move to Washington?
I'm originally from the East Coast. First Baltimore and northern Maryland, then Virginia to attend Virginia Tech. In the long run, that was actually what started me on the road out here. I went to Virginia Tech for vet school, because I've loved working with animals as long as I can remember. I focused my studies on biology, ecology, and wildlife management, and got a BS in biology. To get experience, I worked at Mill Mountain Zoo in Roanoke, Virginia. The zoo was involved with quite a few conservation projects, so that was where I got into endangered species management. Once I finished my degree, I got a job at what was then the Conservation Research Center, a breeding facility for endangered species associated with the National Zoo in Washington, D.C. I believe it's now called the Smithsonian's National Zoo and Conservation Biology Institute. I was a bird keeper/researcher and worked mostly with Micronesian kingfishers and Guam rails.
During college, I took a 5-month break to volunteer at the Togiak National Wildlife Refuge, which is about 350 mi southwest of Anchorage, Alaska—in other words, in the middle of nowhere! It was a fascinating experience: doing bird censuses, wilderness education, walrus protection, etc. On my way home, I took the opportunity to visit my brother, who was living in California at the time, and I fell in love with the west coast. So when I had the opportunity, I moved out here for grad school in animal behavior, although I decided to do more applied work since soft money for research was drying up. I received my MS in aquatic toxicology and ecology at Western Washington University; my emphasis was on the Washington State Sediment Management Standards, since they had just been promulgated at the time. I guess that was timely, since I got a job pretty quickly—in fact, I had to finish writing my thesis at night during my first few months at work! It was an interesting path, but I ended up in the right place and I love being a part-owner of an environmental consulting firm!
What did you want to be when you were a kid? Who was your hero?
I grew up in northern Maryland on the edge of suburbia. There was a 500-acre horse farm across the street, sheep farms at the top of the street, and so much forest we could literally hike to Pennsylvania if we wanted to. I loved the natural environment and wish more kids today could explore like we did. As far as heroes, my dad especially was instrumental as a mentor; he was a strong advocate of for science-based advanced education for women. And my mom took me everywhere for my volunteer animal opportunities. I was an avid reader and loved James Herriot, the veterinarian who wrote the series All Creatures Great and Small. I also enjoyed books on Chincoteague ponies, as well as any books or films dealing with nature or seeing things from the animal's point of view.
Why did you decide to go into environmental science?
In college, I was fortunate enough to have a professor who suggested that I look at the big picture for animals: namely, the study of ecology and the environment. I was fortunate in my timing—applied ecology was a fairly new career as I was coming into the workforce, so I was able to have an effect on its formative years.
How did you get started working with basenjis, and what exactly do you do?
Both of my grandparents were involved in dog shows—they showed Great Danes and my grandfather was a judge. The two of them actually started the Great Dane Club of Maryland in the late 1940s. So when I was in my early teens, I did some research on dog breed personalities and decided on the Dalmatian, then started training and showing.
It was at one of my early shows that I first saw a basenji and just fell in love. They're so different and cool looking, and so much of a challenge! They're very self-possessed and independent, almost like your average cat. I remember telling my mom, "One day I will own a Basenji."
So now I not only obedience train and show basenjis, I'm also involved in the national conservation of the breed. That means I've traveled to Africa to search for individual dogs who will make good genetic additions to the existing breed in this country. It also means I have a lot of dogs at home! Not only basenjis, either: I also have two working (part-time, I would say) Great Pyrenees/Maremma sheepdogs who attempt to guard the basenjis!
When it's sunny, where is the weekend likely to find you? How about when it's raining?
I have a small farm in Port Orchard where I go to hang out with my Chincoteague ponies, chickens, and of course dogs. If not there, I also enjoy kayaking and hiking. And either of those activities can take place in any weather, since I've become a full-fledged Pacific Northwesterner and don't mind the wet stuff.
What's your favorite comfort food?
Cinnamon rolls! Especially the icing…
Where is the coolest location you've traveled to for work?
This tiny little coral island called Tern Island; it's in the middle of the Pacific Ocean, almost 500 miles northwest of Hawaii. I was there to perform an ecological risk assessment, because the place provides breeding habitat for 18 species of seabirds (which is impressive, considering that the island is only 26 acres). All those birds meant I was constantly weaving my way through nests, especially those belonging to albatrosses. And let me tell you, if you get too close to an albatross's nest, she will have no problem trying to take a chunk out of you! It was a very cool experience, including the small prop plane ride to get there. I should be used to those planes by now, having used them and float planes to travel around Alaska and Africa, but I don't think I ever will be!
Return to Get to Know Us.